Length
21'
Beam
99"
Dry Weight
1300 lbs
Fuel Capacity
Up To 72 Gal
Bait Well
Up To 20 Gal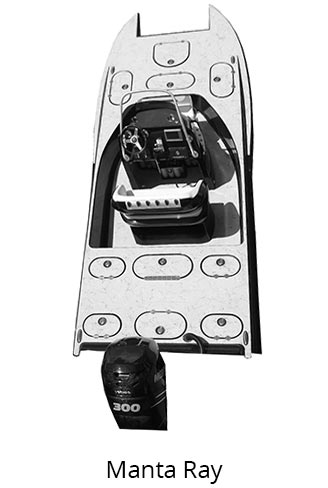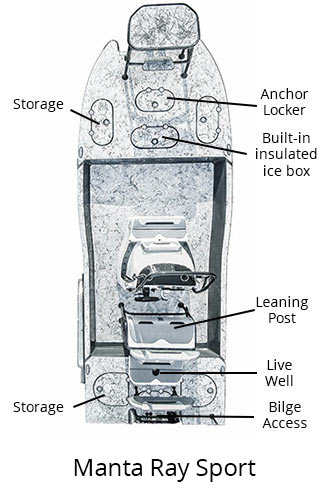 optional add-ons
- Custom Wraps
- Custom Consoles
- Custom Seats
- Tubing/T-Tops
- Jack Plate
- Navigation
- Power Poles
- Trolling Motors
- LED Lighting
- Stereo Systems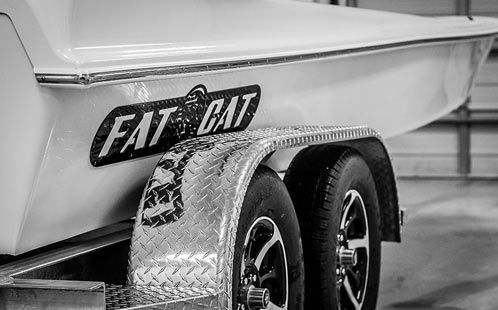 Our Clients Say
"Hey folks,
I just finished up another trip in a 21' Fat Cat with the patent pending Scissor Lift Center Console. Let me tell you that it was by far the most amazing day on the water that I have experienced in a long time. We dropped the 21, with its 300 Mercury in at West Bay near the Railroad Bridge. We found ourselves cruising at 60 MPH up the Intercostal and took a hard right into the flats. We were clipping along in ten to twelve inches of water with ease. After we started noticing some slicks, we raised the tower for the perfect birds-eye view of the potential fishing hot spots. The thing that amazed me the most was the way the boat handled, in either mode - tower up or tower down. It was actually a quieter ride with the tower up.
After catching several nice trout, and two Reds, we decided to hit some of our numbers in East Bay. Instead of a long run to the Lift Bridge, we were able to tower down below the Railroad Bridge and navigate the very shallow flats. In no time, we found ourselves flying through the flats of East Bay high and dry and making our way to our favorite reefs.
With the lift being up, we were able to zero in on several Reds cruising along the reefs and the adjacent shoreline. The view from the tower provided an opportunity for amazing site-fishing. The versatility and control of the Fat Cat 21' definitely gave us the upper hand for another great day of Reel Time fishing.
For "fish on" your only choice is Fat Cat. Inshore or offshore, get there first!"
-by Mark Simpson Host - Reel Time: Where The Pros Hook Up