heritage
Growing up on the Texas Gulf Coast gave me a special affection for the coastal waters and all the excellent sporting activities available for everyone to enjoy. My love of fishing started when as a youngster my grandmother, our original family angler, would take us down to the local pier. In High School, I started wade and surf fishing numerous spots along the coast with my best friend. In my later years, I've been fortunate enough to fish on a weekly basis with my favorite local guide, somehow, we just seem to catch more fish now in a Fat Cat. Fishing the coastal waters has always been my personal favorite pastime and my goal is to provide the best platform for fellow anglers in pursuit of our common interest, FISHING! The goal of "Team Fat Cat" is to utilize our extensive experience in fabrication, tooling and rigging to "BRING HIGH PERFORMANCE TO THE AVID ANGLER."
fabricaton & experience
Our fiberglass fabrication for the hull and cap is all hand laid with no wood found in any parts on the boat at all. The fabrication focuses on light weight without giving up on strength and durability. The combination of bulkheads and stringers creates a unique chambered flotation system that is missing in some boats focused on speed due to weight of normal floatation foam materials. This chambered flotation system operates similar to bulkhead chambers in ocean-going ships and inflatables.
designs
Team Fat Cat continues the pursuit of our goal of creating unique watercraft by implementing the finest construction standards, developing new designs and custom upgrades for our current models and planned model additions. Team Fat Cat is focused on three primary categories of bay fishing boats; the V-Hull, the Cat Hull, and the Shallow Maxx.

The V-Hull
DW-16, HV-24, HV-26 are the three V-Hull models currently available

The Cat Hull
CB-21, Sniper 23, Sniper 25 are the three Cat Hull models currently available

The Shallow Max
Phantom 23, Phantom 25, Phoenix 16, Phoenix 19 are the Shallow Maxx models the Phantoms are in production the Phoenix models are in development.

Custom additions are always available on any Fat Cat model. Custom paint, rigging, t-tops, stereos, lighting or anything else our customers can imagine.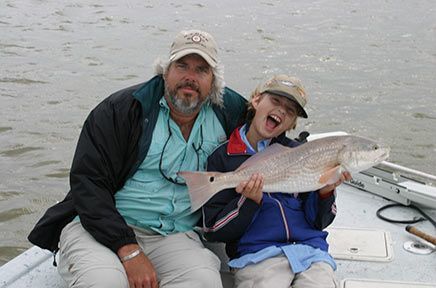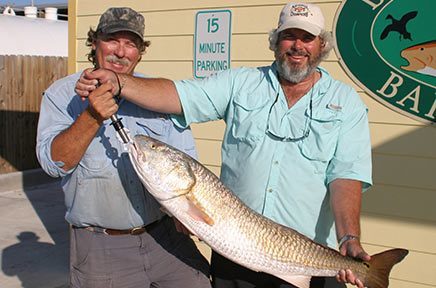 OUR CLIENTS SAY
"When you fish with professional athletes and coaches for a living, you learn to deal with a maze of scheduling nightmares. Fishing dates must be set well in advance of weather reports, and often at the last minute you are left to Mother Nature to know what kind of trip you will take - inshore or offshore? And what boat will be needed? Fat Cat Boats out of Corpus Christi, Texas has solved the problem, with one boat to meet every angler's need.
Recently we fished East Matagorda Bay in some skinny water, and I witnessed some amazing hole shots in twelve to fourteen inches of water, which is an amazing feat when you take into consideration we were fishing out of a HV 26' Fat Cat with a 400 Mercury - now that's some weight. Passengers on the 26' were comfortable and at ease as the boat cut across the bay. The high performance design and handling technology on the Fat Cat made our trip smooth and easy.
One week later I was joined by New York Jets quarterback Bryce Petty and his dad, as we set off for an offshore trip 35 + miles out of Port O'Conner. Once again, the HV 26' Fat Cat was our ride to some of our favorite numbers.
The thing that amazed me the most about this boat was its versatility. It can cut through the bays and scream offshore. In what should have been a two hour trip, we made the run in a little over 45 minutes. It was a high and dry ride setting us on fish much earlier than the competition.
In my experience of hosting Reel Time, I have been privileged to fish from Mexico to Florida on many exceptional boats. However the HV 26' Fat Cat is clearly the boat to handle the needs of your trip, whether inshore, offshore or whatever Mother Nature deals up.
Get there first,
Coach Mark Simpson"
Read More
"I have recently purchased the CB 21 Fat Cat Manta Ray Sport with a 250 Mercury. The boat caught my eye at the boat show in Houston. I have had several bay boats in the past and found faults in all of them that I did not like. I kept all that in mind when purchasing this boat. The boat loves choppy water, very dry, stable at rest, and very fast. The craftsmanship put into the boat is as good as it gets, from the wiring, rigging and appearance."
"I've been watching Fat Cat Boats since the beginning and I have always been so impressed with the fit, finish and overall quality. My Fat Cat impressed me with the attention to every detail, from the quality of the hatch seal and latches, comfortable and attractive seating and overall appearance and functionality. I took the plunge and scored the first CB-25 Flats deck and couldn't be happier. It has tons of room for my friends and excellent storage compartments for my stuff. However, the best part by far is the ride and performance they're outstanding. Last week we were returning from the cut across Baffin Bay and it was super choppy and ruff. We were flying across the bay catching air hooping, hollering and laughing all the way. What was missing was the compression impact it was whoosh versus SMACK! I've come back from similar days on other boats where my back was so fried I spend a couple days in bed. My Chiropractor has even called wondering why I haven't been in lately... Thanks Fat Cat."
-I
"Everybody involved in the purchase of the boat was a class act, they went above and beyond to make me as happy as I can be with my boat. I have no complaints and highly recommend this boat and the company that built it."
"There are times in the business when we have a little downtime from filming, and we here at Reel Time always jump at the opportunity to do some fishing ourselves. On one of these rare days, we had the good fortune to take the Fat Cat HV 24' out for a test spin.
I made the decision to run from Mile Marker 37 to Baffin Bay and hit the flats that lie just off the Intercostal and look for some good Reds and Trout. We were able to make this round trip due to an 70 gallon fuel tank.
Getting in and out of the flats posed no problem, and we found ourselves screaming through ten inches of choppy water with ease. The added weight of the 300 Mercury and a 20 gallon live well full of bait posed no problems.
As a long day of successful fishing came to an end, we found ourselves 30 + miles from the trailer. However we were in great shape due to the boat's long range capacity. There was no need for extra gas cans sliding around the boat or under our feet.
Thanks to Fat Cat, we can put another successful chapter in the Reel Time book of accomplishments."
-by Mark Simpson Host - Reel Time: Where The Pros Hook Up
Read More
"I was lucky enough to take a tour through the plant area and I know the boat inside and out. They put a lot of love and pride in each boat they build."
"I was lucky to be one of the first Fat Cat owners of a CB-25 G. Years later it is cool to still have anglers chasing me down in the water to ask; what kind of boat I'm sporting? Last weekend we had a tournament in South Padre and it was windy and very choppy. While the majority of the boats where stuck to shorelines and barriers to keep from getting beat up I pointed it straight down the channel along with the throttle. My boats real performance comes out in these conditions I was to the heart of the spot down and fishing for 20 to 30 minutes when other boats started to arrive. The first boats by couldn't believe I was already there I just smiled and waved. The Red Sled is a real eye catcher, I love the performance and I love to fish!"
-LB2014
"I DON'T KNOW WHY EVERY TIME I LOOK AT THIS BOAT THE OLD THEME SONG FOR MIAMI VICE STARTS TO PLAY IN MY HEAD"
"Hey folks,
I just finished up another trip in a 21' Fat Cat with the patent pending Scissor Lift Center Console. Let me tell you that it was by far the most amazing day on the water that I have experienced in a long time. We dropped the 21, with its 300 Mercury in at West Bay near the Railroad Bridge. We found ourselves cruising at 60 MPH up the Intercostal and took a hard right into the flats. We were clipping along in ten to twelve inches of water with ease. After we started noticing some slicks, we raised the tower for the perfect birds-eye view of the potential fishing hot spots.
The thing that amazed me the most was the way the boat handled, in either mode - tower up or tower down. It was actually a quieter ride with the tower up.
After catching several nice trout, and two Reds, we decided to hit some of our numbers in East Bay. Instead of a long run to the Lift Bridge, we were able to tower down below the Railroad Bridge and navigate the very shallow flats. In no time, we found ourselves flying through the flats of East Bay high and dry and making our way to our favorite reefs.
With the lift being up, we were able to zero in on several Reds cruising along the reefs and the adjacent shoreline. The view from the tower provided an opportunity for amazing site-fishing. The versatility and control of the Fat Cat 21' definitely gave us the upper hand for another great day of Reel Time fishing.
For "fish on" your only choice is Fat Cat. Inshore or offshore, get there first!"
-by Mark Simpson Host - Reel Time: Where The Pros Hook Up
Read More